Energy Bills Audit WIIFM (what's in it for me)
What's this about?
We must admit, the title of this post, Energy Bill Audit, sounds totally boring, but, this post will hopefully sow the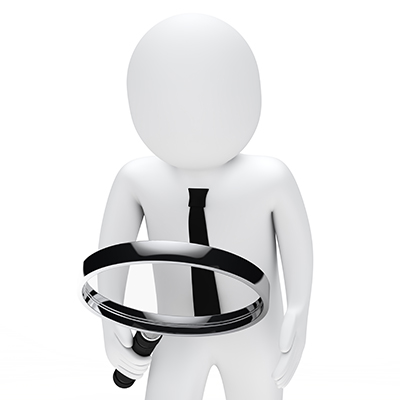 seed for a process which, in these tightening economic times, will offer a chance to improve returns without a big spend. It's about an audit you can perform as Property Managers, Facility Managers and Strata Managers to measure the economic value from your maintenance services providers and what you can do about it moving forward.
A Quick outline of what to consider:
Think about your facility and what the controls of your energy are; electrical or digital control system. Think about what controls your lights, the type of lighting installed; think about your air conditioning and ventilation, your access control, your car park gates, etc. If you have lots of time clocks or switchboard controls every where in your facility and only the local tradie knows how to change things, you definitely need to read on.
WIIFM – What in it for me
Technically, its you we're talking about; and what's in it for you and your client is the improved control of the situation and consequently more control over your energy consumption and maintenance costs.
Cha-Ching!
Audit Purpose:
The goal of this audit is to improve visibility into your operations spend in both maintenance and energy. Cross correlation will provide "tells" into the effectiveness of your maintenance strategy and the effectiveness of suppliers and the maintenance services they provide for you.
To begin:
Step 1: Obtain copies of the energy bills for gas and electricity for the last two years. You are interested in the consumption values, this is the core of our discussion and the reason you will take action, the dollars will take care of themselves.
Step 2: Create a spread sheet with the dates (period start) and the correlating values of energy consumption, exact dates are not important, but month is.
Step 3: Obtain all the invoices and the Service report dockets, for the same time period from the Electrician, the Air Conditioning Maintenance Supplier, and the BMS or Controls Supplier. (these trades service the bulk of the high energy consuming equipment).
Step 4: Extract the date, the cost, the trade and a very brief comment about the activity (two or three words) form the invoices. Put this data into the same spreadsheet as above. Perform some sub totals on 3, 6 and 12 month periods.
Step 5 – Analysis: Ask yourself, why do you see what you see? Why has energy consumption increased, give consideration to the seasons. Ask your self, what is your maintenance plan really costing you in both energy and repairs? Do you have service agreements with sustainability KPI's with contractors? Do you have Energy Conservation strategies in place and have they been included in these costs? Are they making a return?
Results:
The Ideal result, is a flat line in Maintenance costs and a reduction in energy consumption.
A poor result would be increases in both maintenance costs and energy, which is indicative of a Reactive Maintenance plan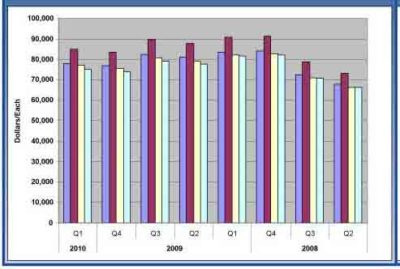 for obsolete equipment which is both inefficient to run and inefficient to maintain.
Are the maintenance costs a flat line but energy consumption is increasing, that is, do you have a false economy by saving on maintenance which reflects in decreased efficiency of equipment resulting in higher energy consumption.
A typical result would be peaks and troughs through the period, this is where one might consider specific bench marks and ask suppliers some specific performance questions. Moving forward, we would suggest building in KPI's into their service maintenance agreements, and shopping around more diligently for service companies which have a history of proactive activities in energy management.
One might suggest an ideal result would be a decrease in maintenance costs with a decrease in energy consumption. In our experience, this usually will not last for more than twelve months as the benefit of proper maintenance begins to wain and the equipment without maintenance, will loose efficiency and break downs will also begin to increase.
Conclusion:
This is a basic description I know, my point, is to improve visibility in operations so as to improve management opportunities and reduce costs. My suggestion is to develop a process to compare events and site activities against energy consumption. It is amazing what "tells" you will see when you cross correlate different maintenance bills within the same time period as the energy consumption. Introduce occupancy, seasonal changes, staff movements, contractor movements and other relevant events to gain further clarity.
The Sell.
We know things are tough out there at the moment, and every penny counts, hence this post, which provides the outline for an activity that you can do yourself to save a few dollars and improve the operations value from suppliers.
Nigel Wraight
Principle
Forte Asset Services