Integration of Building Services
What Exactly does Integration of Building Services Mean?
What is involved?
Integration of building services, in a nut shell, is the linking the building services and systems to each other and to you, via a phone or web page or both. Lets show you how and demonstrate the Return On Investment.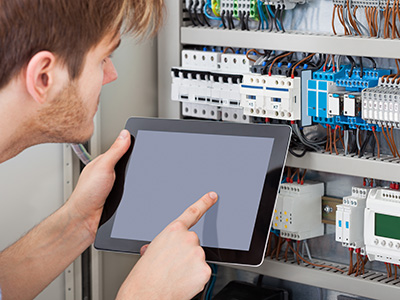 Is the Expense Worth While?
In the property management of a commercial or hi-rise residential buildings, there are day-to-day "fires" a property manager or facility manager needs to "putout" per se.
The idea of integrating the various building systems is to make the daily management of the building a lot easier and more effective. Thereby reducing the building manager's time on "pain points".
In some instances, it is possible to negate the role of the building manager, but it is subject to how much you spend in integration and where you spend it. This is the foundation of the potential return on investment in integration of the building services in your site.
Return on Investment
In implementing an effective integration of building services, the return on investment potential is substantial and worth investigating it's viability in your site.
Consider a few basic ROI opportunities:
Electronic notification of faults instead of waiting for complaints from Tenants – improving building reputation with speedier fault repairs
Proactive response to tenants, sending them notification of an issue before they notice it
Greater depth of data mining providing insights into the effectiveness of Maintenance routines
Optimizing Warranty Obligations of Suppliers and Sub-contractors
Reporting to senior management with greater accuracy and greater clarity
Less waiting on Sub-contractor for their diagnosis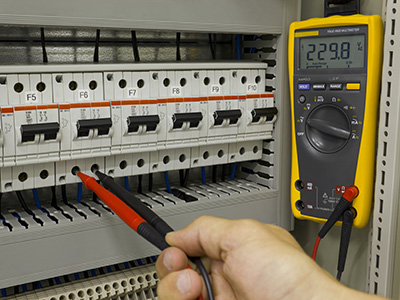 Problems Integration has Solved
Take a small regional shopping center, between 8,000 and 11,000 square meters of space.
The site isn't quite demanding enough to require a full time center manager or building manager, but, the site is complex enough to demand an automation system or Building Management System.
The Brief!
Firstly, the Landlord was keen to remove the full time center management from site as they were a $150,000 + per annum cost and the Landlord didn't believe they were getting value for money and there had to be another way.
Secondly, the Landlord had a security company fulfilling the role of a one full time security patrol on site during opening hours.
However, this person would change regularly and is not technical or licensed. These security personnel will not go to the roof plant and, primarily, they need to be seen in the common areas as a security presence.
The brief:
Monitor essential services and critical equipment of the shopping center remotely.
Log when a contractor is onsite and for how long.
Deliver a response time from you of 30 minutes to 90 minutes maximum
Ensure a physical site once a month for 8 hours for visual checks and photos
How We Did It.
Firstly, we had a Building Management System, which had internet connectivity. there is lots to tell and explain here, but, essentially it will detract form what is the core point we are trying to demonstrate , which is using integration to save clients time and money.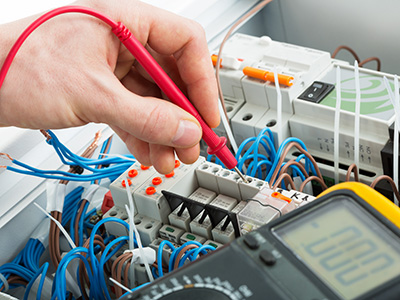 Secondly, we discussed with the Client, the times of critical equipment and essential services we were going to including in the Integration of Building Services back into the Building Management System.
These include:
Elevators General Fault on each lift
Escalators general fault on each
Sump pump System Faults
Town water system, (pumps and water meter)
Loss of power on each individual Landlord Switchboard
Each Air Handling unit Room temperature, supply air temperature and return air temperature
Outside air temperature (to compare with return air and Room temperature)
Chiller and compressor faults
Fire Indication panel (three points)
Lighting Luxe Level meters in common areas
Entrance and customer door alarms
Toilet "untidy" push buttons
People Counter at main doors
There were a few other points also. The core strategy was to create conditions, based upon connections to various systems, that would generate an alarm, with an SMS and email, if the parameters of the alarms conditions were exceeded for a given time and within opening hours of the shopping center.
A Few Examples
Lifts:
If a lift went into fault and the people counter exceeded a given value and the time of day was within peak period, and SMS and email was sent directly to the Lift company and to us.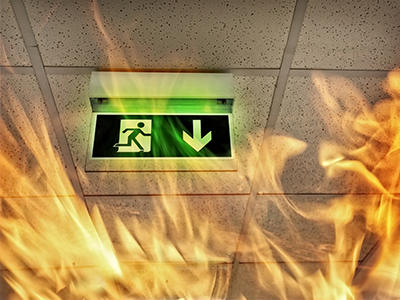 this meant we could call the Lift company, they knew about it and may have a technician in the area, they also knew the situation was urgent at it came from the system directly.
Fire:
If a zone is isolated, we knew about it can could make calls to investigate. Similar in General fire alarm, we knew about it and the relevant systems would shut down as per the Fire Matrix of the site.
Contractors:
Any contractors which attended site, which included cleaners, mechanical air conditioning staff, electricians, and other Landlord based suppliers, had to scan a QR code at the door of the former center managers office.
This scan was logged for regular review. The landlord had access to this review directly to our "Asset Management System" via their own password.
Results
The site rang successfully, without any abnormal complaints or incident for more than twelve months. Center Management no longer exists at the site and the landlord had a return on investment within twelve months. Our costs and the indirect costs to the Landlord were less than the $150,000 for Center management.
On going maintenance, excluding the maintenance agreement which were already in place WITH Center management, were less than $20,000 per year.
A successful, yet basic, Integration of Building Services which netted a return of investment of more than $100,000 per year moving forward.
The Future
We are currently discussing and investigating the following energy and monitoring opportunities:
Installing energy meters into each electrical switchboard, including tenancy switchboard which the Landlord is responsible for.
Fluid energy Metering of the Condenser water system
Temperature of Domestic hot water tanks
Implementing High Level Interface between Variable speed drives, Chillers and Energy Meters
Monitoring of the domestic hot water pumps
CCTV with movement sensors which will also trigger our alarms
Reconfigure lighting zones in common areas for greater energy conservation and practical use
See how we go.