Commercial Tenants Property Maintenance
Technical Services
Are your current base-building arrangements providing a satisfactory service?
We can help you with your Tenants Property Maintenance services which are outside the scope of the typical base building obligations, for example:
We look after tenant clients whom occupy 200 meters to 20,000 meters;
Mechanical Services / Air Conditioning

Supplementary Air Conditioning Units, Fan Coil Units, Server Room A/C's, Package Units.

Preventative Maintenance
Upgrades
Repairs
Fault Finding
Water Leaks
Energy Efficiency

Lighting

Emergency Lighting maintenance and Testing to Australian Standards
Upgrades
New Installation
Re-Zoning for better control and Energy Efficiency
Occupancy Sensors

Fire Systems

Monthly, quarterly, half yearly and annual testing
Essential Services Control with the Mechanical services System (HVAC)

Electrical Mechanical and Switchboards

Modifications
Thermal Imaging reporting and repairs

Building Management Systems (BMS)

Integrate Energy Management with BMS
Energy Metering in Line with NABERS Protocols
Preventative Maintenance
Upgrades, Refurbishments
BACnet, Lon, Niagara, Tridium, Modbus and Some proprietary
Repairs and Corrective Maintenance

Energy Metering

Fluid Energy Metering and Trend Logging
Electrical Energy Metering
Water metering
Gas
Switchboard Metering and zone metering
Every tenant has a core business which they are particularly specialized and expert with; our core business is property management, which includes looking after tenancies to maximise their opportunity to do what they do well, while we take care of operations and property.
Zero cost or better
After many years of experience, we have discovered many potential clients, which own a "do it yourself" process towards facility and operational property management, miss out on key savings.
The main reason they miss out on savings, is their buying power.
The tenant is typically a "single source opportunity" for a services vendor, and consequently, when the tenant goes to market for a building service, they will often be given a "retail price".
We have many sites, buildings and tenancies, which we look after, this means our vendors are keen to serve and provide a competitive price, as they seek business growth for multiple contracts in multiple properties.
Our buying power pricing is passed onto our clientele; the cost of a service provider, plus any fees we might include, should be a less than if a tenant will "do it themselves".
Do the Math
Consider the following:
add the hourly rate of a tenants employee,
the cost of the employee not performing your core business activity,
the indirect costs of hiring employees,
the additional time sourcing and managing that "non-core activity",
then being charged full retail price for the services,
this adds up.
Hence, our services net cost compared with doing it yourself, should be zero or better, than "doing it yourself",
especially, when you consider the lost opportunity cost of your employee effectively doing work outside their scope.
Call today, let talk it though over a coffee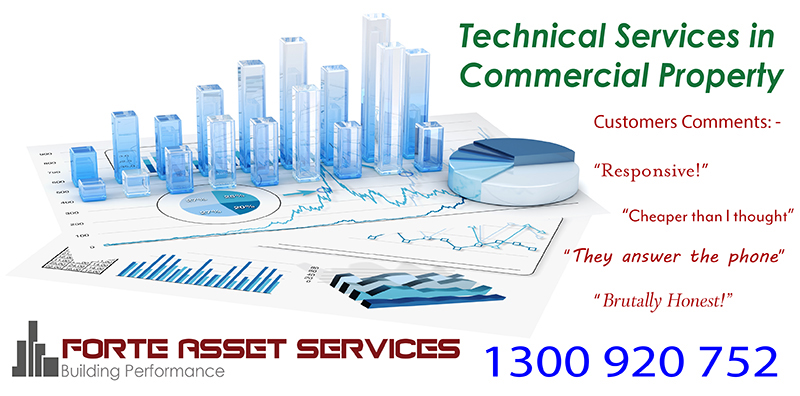 Commercial Tenant Property Maintenance
Big or small commercial Tenants need help with their maintenance and repairs for the commercial property they lease.
Many items fall to the Landlord, but, subject to your lease's conditions, there are some maintenance responsibilities that fall to the Commercial Tenant; we are here to help with these responsibilities.

How do we help you?
#1 Where to Begin? – the Lease
You start with your lease and understanding what requirements are your responsibility as a commercial tenant and what responsibilities lay with the Landlord.

One of the challenges we see is that when it comes to maintenance responsibilities, the lease is worded suitably vague, hence, we recommend gaining an understanding via your tenant representative or asking advice from your legal team.

We are providing you with a repertoire of maintenance services where you may only need one service, or you may need several depending on the responsibilities for the maintenance of your tenancy you may have.
#2 What maintenance services do you need in your commercial tenancy?
We offer many technical and trade services, below is a brief list from our repertoire:
– Supplementary Air conditioning, e.g., the board room and meeting rooms
– Preventative Maintenance of various electrical and mechanical systems
– Electrical Services and Installation
– Internal data center services, including CRAC and UPS units
– Lighting and energy efficiency strategies to reduce costs and on-going maintenance
– Fire systems, such as "pre-action and VESDA" for your data center
– Test and Tag
– Ad-Hoc "Handy-man" jobs
– Fire Protection System Maintenance