How Can we Improve Automated Sustainability with Building Management  Systems (BMS)
To develop and expand your BMS for greater automated sustainability should be financially viable.  As you might imagine, developing and expanding you building management system to improve control of energy consuming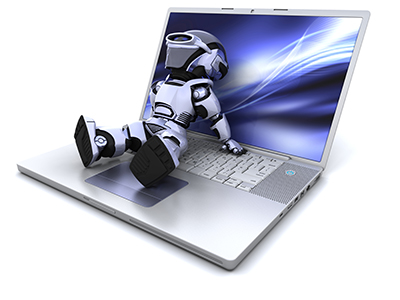 resources, within your facility, such as the mechanical services HVAC plant and lighting systems, is only limited by your budget and physical resource within the building.
There are many opportunities, too many to list here; some are quite inexpensive and many have a return on investment within a year.
Sustainability with Building Management and Control Systems
Every Facility has a level of technology already in use, be that low level control, based upon human intervention, or a higher level of control with a totally integrated Building Management System that has all the current Protocols, or a hybrid of something in between.
Cost is always a factor, and speedy return of the cost back into the budget or the "business" case, are critical parameters when considering sustainability strategies to be implemented into your facility.
Obsolescence
Older Control systems and older electrical installations are sometimes considered too dated to work with current technology, this is not always true.
There are often low level methods via the use of relay logic, voltage signal and other third party devices which can convert signals back to a digital format.
This is especially true in the pneumatic world with "E to P" or Electronic to Pneumatic (and vice versa) devices providing a systematized opportunity to bring technology into a vintage world.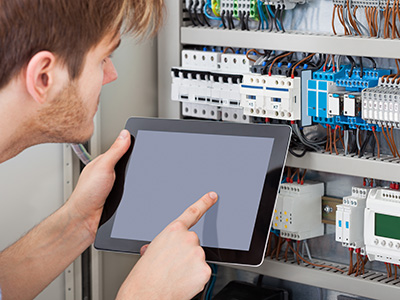 Sustainability Objectives via the BMS
A few ideals which might be cost effective depending on the age of your plant equipment and the scale-ability of your building management system.
Reducing the Air conditioning Energy in areas not in use,e.g. shut off dampers
Integrate the Access Control System to the BMS, use swipe access to ramp up and ramp down A/C
Ingrate the Lighting in the BMS and reduce the size of each lighting zone gaining more control
include more Carbon Dioxide sensors inside he building, use these as a part of outside air control
Install fluid energy meters to trend consumption, opportunities for improved control will be discovered
Include more sub-metering of electrical switchboards to reveal anomalies in consumption
Energy Metering
Electrical Energy Metering is one of the least expensive additions to include into a Building Management system which can deliver the most useful data for future capital expenditure.
Energy consumption data delivers the foundations for effective change which enhances your sites overall sustainable carbon foot print. The more observations you can automate, via the data, the easier it is to "sell" changes to the Property management team to implement the change.
Making comparisons between ambient temperature, occupancy, seasonal change, humidity, and many others opens ones eyes to trends in the building. Observing these trends with a view to make a change brings to mind opportunities to delver a business case and implement capital expenditure.
Maximizing the Existing Opportunity
Our Clients are interested in maximizing their opportunity to improve for the best possible outcomes, be that with their existing technology or new technology.
The point is, to gain the most efficient value for money from the data the technology can deliver. We can offer sustainability Strategies with existing technology or new, it depends upon what you have installed now and where you want to be.
Call or e-mail us to discuss this further.
Tell your People
The same technologies used to implement Sustainability Improvement can also be used to tell your people, "celebrate" the achievements. This also has the added benefit of creating culture change; its advertising, promoting your facility and it continued benefits to your people.
Web sites, Video Displays, graphics representation, live data streaming and so forth. This sounds expensive, but it is simply an extension of the technology, not an additional system.
Live Energy Graphics in Reception
The Live Display provides streaming data in real time which occupants can see actual change in Energy Consumption. Automated Screen dumps or reports e-mailed to management each Work day morning telling them of the Energy consumed last week or yesterday, updating consumption goals and outcomes.