HVAC Mechanical Services Audit
Any audit is about saving money or understanding where money is being spent to reduce further loss; the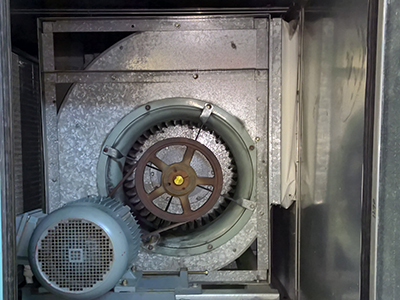 HVAC mechanical services audit is essentially designed to serve this purpose, so, do you need an audit? and how much is it going cost?
Discover Energy Conservation opportunities and know the estimated cost to implement these.
Know how your Mechanical Services Provider is performing. Are they visiting the same, easy access equipment each month? Did they change the air filters you just paid for?
A brief definition of a HVAC Mechanical Services Audit:
The HVAC Mechanical Services Audit or inspection, includes the Air conditioning Mechanical services and much of it's peripheral system which also includes: Building Management System (BMS), the non essential and essential electrical distribution and motor control switchboards, Water Pumps, fans, belts, PAC Units, Air Handling Units, Control Valves, Variable Air Volume Boxes (VAVs), and other related assets to the Building HVAC System.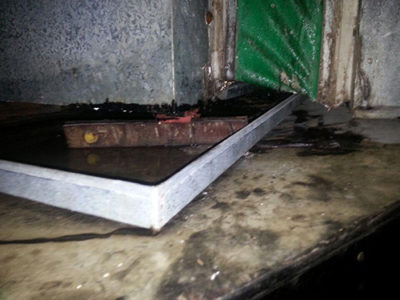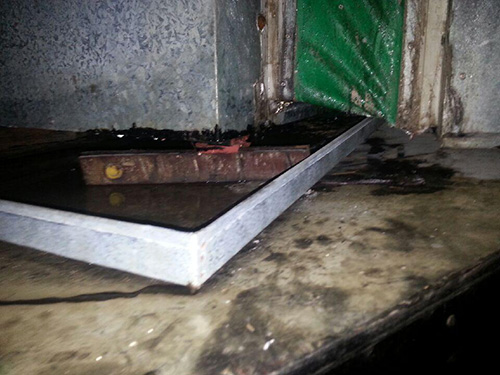 Data collection of current operational status of Air Conditioning equipment.
An effective mechanical Services HVAC Audit will "drive" everything, put equipment into full cooling, full heating, the different fire and smoke modes, monitor what is going on and how the events relate to other parts of the air conditioning system.
The Auditor need to consider the systems a unit, not just isolated components but the building system as a global building unit.
Data collection for Obsolescence, life cycle term, costs to replace:
There are valuable inclusions in an audit which assist the property management and Land Lords to make critical budgeting and investment decisions. Understand the obsolescence of equipment gives insights into other services and the related "knock on" effect of a terminal failure.
The audits should provide an estimation of costs for equipment with the installation costs if its possible.
Performance of the Mechanical air conditioning Services:
The Audit will involve performance tests of some or all of the mechanical service equipment; this will often discover issues such as competing zones for heating and cooling, electric duct heaters which stop/start too often, systems which don't close off or disable, Switchboards which don't shut down in fire mode, and other conflicting and control issues.
Monitor the Performance of the Mechanical Services Provider(s):
This is often the core reason for an Audit as the client feels they have lost control, they don't know who to believe any more and can't understand why the same issues within the same systems keep appearing as "faulty".
One of the greatest concerns is that only the "cream" equipment is visited during the maintenance service, as opposed to the whole system. The hours billed for the mechanical services HVAC repairs might seem unrealistic, that is either too much or too little for the scope of works description, and products, provided by the supplier.
Investigate and discover new opportunities to reduce energy consumption:
Particularly in older "B" and "C" grade buildings, a mechanical services HVAC audit will reveal opportunities for improvement. Some may have already been suggested by mechanical service providers, so the audit provides a confirmation, others are new ideas or opportunities which can be taken up or considered at a later budget. Improvements are often derived in performance achievements, Workplace Health and Safety and/or Energy savings.
Regain control of budgets and HVAC/Mechanical servicing:
The best description we have ever heard is "the Tail wagging the Dog" that is, the client feels under the control of the mechanical services provider as opposed to the other way around.
An Audit returns control as digital photos are provided supporting any commentary. The photos speak for themselves and usually enables our client to renegotiate the situation with their supplier.
Asset register
The Mechanical Services HVAC Audit can provide valuable information as an Asset register, parameters such as expected life term, cost to replace, cost to repair, expected termination date, Make Model, serial number, energy consumption, serviceability, operational issues, condition report, etc. The information can be supplied in Spread sheet form, MS Access or specific software (additional costs may apply).
Do you need a HVAC Mechanical Services Audit:
We can answer this with a two quick questions
Do you feel in out of control of the mechanical services situation?
Are you spending more in repairs and more in energy (excluding rate increases)
Did you answer yes or no to both of these?
What is the Cost?
The Cost of a HVAC mechanical Services Audit is subject to two parameters:
The depth you want to go with the Audit
The size of you building
A Mechanical Services HVAC audit on a 12 story commercial building with one core AHU and 50 zones (with hydronic reheats), condition register report only circa $7000 + GST.
Conclusion:
There are many reasons for a HVAC Mechanical Services Audit, the most important being Workplace Health and Safety, if we can assist please let us know.
Nigel Wraight
Principle
Forte Asset Services