We Found ourselves in a situation where we had to terminate a vendor | What are your thoughts?
Let us set the Scene.
Residential apartment block, common basement of three levels, 7 towers, total of 182 apartments.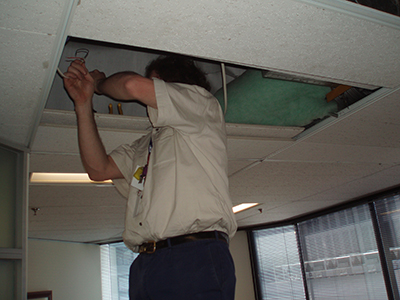 Circa 6 years old
An Air conditioning contractor whom looks after the water treatment, the chiller, and associated pumps, fans and other air conditioning equipment, which serve the complex, is our cause for concern as their "on site" performance is not what is used to be. Considerations to terminate a vendor where unavoidable.
The problem:
We noticed that repairs were being repeated, a lack of service documentation and different service technicians were turning up, which meant we had to show them around and induct them before they could do any works. We had a risk exposure and so did the vendor.
We engaged this Air Conditioning Company Initially for Several reasons:
Local knowledge of the site
They had less than fifteen technicians; typically a medium size company will be keen to grow and improve their business so they will "bend over backwards" to assist.
Reasonable Price.
We had spoken to the supervisor/account manager of the air conditioning company about our concerns several times, the company was going through "growing pains" which is understandable, yet we have a responsibility to the owners and the Strata Manager to have performance in our supply chain.
Our greatest concern was the loss of local knowledge, should we terminate the contract,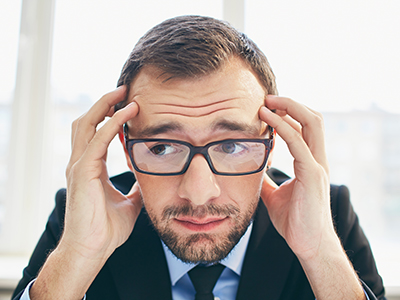 yet we had seen more and more unique, unfamiliar, technicians arrive on site which we were showing around so was the local knowledge lost anyway.
Service documentation was poor or even non-existent, "fixed it" isn't really a good input into the data base of the asset register for the owners. Verbal explanations were sometimes vague as the technician was clearly unsure. The overall impression we were witnessing was simply a lack of training and/or support from their hierarchy within the air conditioning company. Again showing us "growing pains" of their business.
Their preventative maintenance contract was due for renewal in two months; the renewal proposal for a new agreement had already been submitted to us and their was no significant increase in price, but it didn't matter, because the service performance had reduced instead.
The repeat repairs were a critical performance issue also, as this generated the question as to whether they were performing their preventative maintenance on the same equipment every month and/or there repairs were cheap and nasty (even though their invoice did not reflect this).
The nagging thought was our responsibility to the owners, and we had communicated or concerns directly to the supervisor of the air conditioning company.
What should we do?
In the past a "threat of termination" would be enough to bring them back to line, in fact, we felt like if we gave them a "stick" they would perform much better, bit like a child whom has misbehaved will be for more diligent or careful not to play up on the same issue again. But had was this really the issues, had they simply become complacent.
What would you do?
We have painted a pretty negative picture here, but here were positives, they always turned up on time for maintenance and for break downs, they always answered the phone, they always returned emails and phone calls within a day or two.
We terminated the agreement.
The core part of their business was their air conditioning equipment maintenance, and their performance on their task was failing.
So we have decided to go to market and look again. That said, we have invited the original incumbent to quote with a proviso that we can terminate the agreement with 90 days' notice, without financial penalty, and without having to have a reason to terminate.
Two Years Later:
We hired and fired; we decided to perform the core air-conditioning HVAC mechanical services our selves via our employees. We changed the scope of the company to include preventative maintenance, repairs and installations for air-conditioning mechanical services. Our documentation is clearer, our clients feel more comfortable, and we know what is going on in our site and can respond to client requests far more promptly than ever before.
This was a good decision for both us and our clientele.
Nigel Wraight
Principle
Forte Asset Services