Commercial Property Air Conditioning, HVAC, Mechanical Services
Do you have an air-conditioning issue?
The answer is nearly always yes, the real question is:
Do you have a reliable air conditioning system?
Does the current building management or facility management company understand how it works in your building?
Our practical approach serves our clients circumstances, with air-conditioning complaints, in an unconventional way, especially from a Facility Management point of view.
Instead of writing to you about what you already know, with industry jargon, we look at immediate solutions to an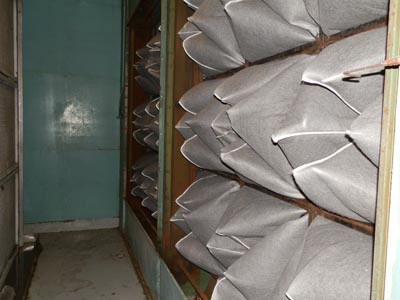 air conditioning problem and what we cost you to rectify. You can then make a decision.
A building with air conditioning problems will likely have varying circumstances from control issues, to air flow, to water flow, to design and maintenance concerns within the air conditioning system. Our first objective is to understand the air-conditioning problem from the owner, tenants or occupier point of view so we can begin to investigate further and obtain some prices.
Understanding how the air-conditioning works, as a system, and the relationship between the occupant's situation and the functionality of the A/C system will usually provide the logical method to move forward to resolve an issue.
Often air-conditioning problems are as varied as the buildings we look after, and the solution, is just as varied.
Understanding the situation is the key to reaching a result that will be cost effective, within budget and delivered in a timely manner.
If our team member can repair a fault on site and is within their licensing and skill set, they will typically do it to expedite a resolution, otherwise, the team member will make the necessary inquiries and ask the questions to investigate the best method to resolve the air-conditioning issue.
Engineering, budgets, location, work health and safety, urgency, comfort and other relevant parameters, are all considered for the benefit of the occupant and our client.
Call now, to arrange a no obligation, on site meeting, to review your circumstances and what your greatest concern is.
Other air-conditioning services we can help you with
Air Conditioning Controls
Over Heating, Over cooling, Drafts, Noise
Cooling Towers, Condenser water systems, Computer room Cooling Systems
General Air Conditioning
Chillers, Chilled Water pumps, Condenser water loops, Controls
Fan Coil Units, filters, bearings Belts, leaks, noises
Air Filters, filter change over, bag filters, Supply air filters, etc
Air Handling Units, filters, bearings Belts, leaks, noises
Dampers, motorized Control Dampers, Volume dampers, Fire systems Dampers
Essential Services For mechanical services, certifications, regular preventative maintenance
Package A/C Units
Corrective, preventative and comprehensive maintenance agreements