Reactive maintenance/Run to Fail or preventative maintenance, which one and why?:
Maintenance Strategy, which Type of Maintenance is the most suitable, and strategic?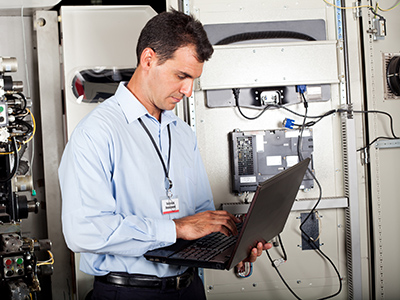 Facility Managers are engaged for many reasons, one of their priorities is to reduce costs and manage the site's daily issues, so is a reactive maintenance process better than a proactive maintenance process? And where is the line between preventative maintenance for everything and totally "Run to Fail". Programmed maintenance with KPIs,which is the best strategy and why?
Preventative Maintenance
Universities and business have completed studies and written countless articles of the benefits of preventative maintenance compared with a reactive maintenance process. I have read comments such as "Eleven times the cost" by implementing a preventative maintenance routine as compared to the reactive process. But, is this a rule which applies to everything? What depth or scope should we implement preventative maintenance? We are not going to pay for preventative maintenance on items which we think don't need it, so how do we decide?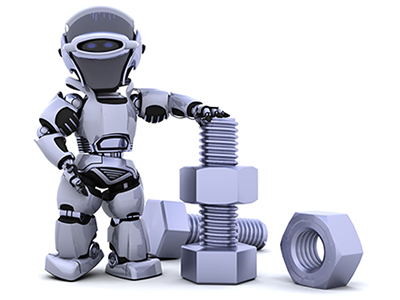 What is the " Rule of thumb" for Preventative Maintenance Implementation:
We have three thresholds for determining whether we should consider preventative maintenance.
Does the item have moving parts?
Does the item cost more than one months total Rental income to replace?
Is it of critical nature to business or part of Essential Services?
If we have a yes to all three, the item receives preventative maintenance, possibly comprehensive maintenance; for example, vertical rise and fire systems.
If the answer to questions 1 and 3 are a yes, (but no to number 2) then legislation and equipment age are considered. For example, Emergency lighting Systems, although they would cost more than one months rent to replace the entire emergency lighting system, the components are far less, yet, we need to perform regular testing as per legislation.
If the answer to questions 1 is yes, but the other two are no then its a subject to further discussion, but likely to be no to preventative maintenance. For example, small HVAC equipment, electrical switchboards (yes there are moving parts inside) Kitchen equipment, Roller doors, and so forth.
Why Choose "Run to Fail":
Equipment will age, and with the passage of time, the original reason for choosing an item of equipment and the strategy for it's installation may change, for example
Suppliers go out of business.
Original Equipment Manufacturers go out of business.
Materials become obsolete or considered a health hazard.
Energy consumption may be extreme, compared to modern technologies.
Aesthetics are no longer appropriate.
Just to name a few.
Reactive Maintenance or "Run to Fail":
We view Reactive Maintenance and "Run to Fail" strategies as two different maintenance strategies. If there is a decision to implement a "Run to Fail" strategy for a given item, then when it does fail the decision to replace the item has essentially already been made. Repair of the item is not an option and review is to cover "old ground" that has already been investigated and discussed prior to the item failure.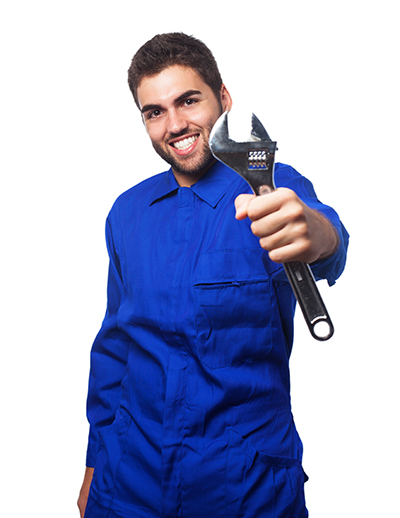 Reactive Maintenance is considered when the item does fail, then repair it, replacement is not an option, as this has already been discussed and the option revised.
Our point here is that which ever strategy is selected, that the strategy is adhered to for the given time frame of the item's life cycle. To perform reactive maintenance on an item that is deemed "Run to Fail" is a huge cost as the reason to NOT repair has been resolved, (as per the list above)
Do you know which items in your management have been deemed "Run to Fail" and is it documented for maintenance staff to easily access and understand.
Asset Register:
To use an Asset Register is a "must", it provides the supportive information for the reasons for a given maintenance strategy; the Asset Register will provide recorded information such as date of installation and/or purchase, expected life term, supplier information, manufactures information, and other data relevant to equipment performance for your site. The information should be easily accessible for all relevant staff to access (such as via a web portal so phone access is achieved and menus limited via a password hierarchy).
Preventative Maintenance Cost:
A "Rule of Thumb" which we use to estimate the annual preventative maintenance for an item is about 5 to 10% of its supply and installation cost. So if that new Chiller Cost you $400,000 in total, then we estimate about $20,000 to $40,000 a year for proper maintenance.
For the Sake of discussion lets consider that the Chiller might last 20 years (probably longer, but we'll use 20 years)
If you perform the preventative maintenance, then, in an ideal world, in 20 years, you may have spent $800,000 in preventative maintenance for the life term of the Chiller. If you do no Maintenance how much did you spend in the same 20 years? Include, indirect costs such as extra energy due to loss in efficiency, losses in building reputation of downtime, NABERS ratings, and so forth. Did your calculations/estimations exceed $800,000 across 20 years?
Reactive maintenance / Run to Fail or Preventative Maintenance, which one and why?:
A maintenance strategy needs to be clear, documented and implemented for the various equipment and assets on site. An Asset Register should be used to record and monitor the performance of the strategy. Relevant maintenance staff, Building Managers and Account Managers should know and understand the maintenance strategy.
Is this happening on your site?
Nigel Wraight
Principle
Forte Asset Services