Exit and Emergency Lighting Maintenance
Exit and Emergency Lighting Testing and Repairs
All Emergency LED Lighting Needs & Compliance is taken Care of in one phone call.
Prompt response for your management!
The documentation emergency lighting schedule to demonstrate compliance!
We are Experienced lighting electricians in Sydney & Melbourne!
Half-yearly and annual testing and inspections of emergency lights
A team that understands the Fire Systems & Essential Services!
We are insured with all the relevant safety documentation!
Installation | Maintenance | Upgrades | Testing
We are Licensed Electricians
We use Product Compliant to Australian Standards, including LED Exit Lights & Signs.
We perform Regular Testing (as per your Compliance obligations)
We are available for 24/7 Call Out.
We offer competitive Quotes for Repairs and Upgrades.
Australian Standards
The objective of the AS 2293 series of Standards is to provide all those associated with the design, construction, installation, certification and maintenance of all the individual components of an emergency escape lighting and exit signage scheme,…… SAI Global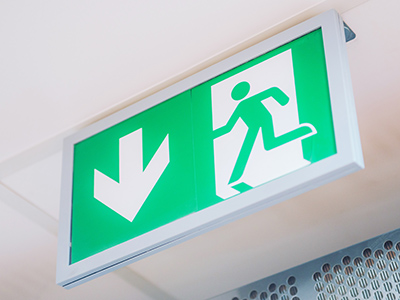 How Often Should We Perform an Emergency Lighting Test
Testing is completed at intervals of six months and twelve months.
Typically, we perform the twelve-month testing in line with the annual fire safety statement to ensure the council measures are complied with and within the 90 days of the AFSS due date.
The Testing involves running the lights for 90 minutes to test the battery back up and other technical checks and observations.
Annual Fire Safety Statement
Typically the emergency lighting testing and repairs are necessary for compliance for your annual fire safety (AFSS) test.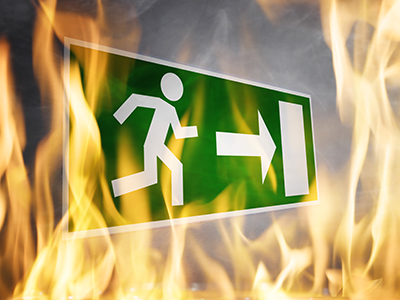 Lights are tested about 90 days before the submission date for the AFSS to the council. This provides enough time to perform repairs and retest the emergency lighting system, if necessary.
This will ensure compliance and adhesion to the Annual Fire Safety Statement's safety measures and the reminder letter from the council (which you should receive around 90 days before the due date.
Lighting Repairs
Once the Testing is completed and the log sheets filed with the customer their will occasionally be a requirement for some repairs to the emergency lighting system.
Globes and batteries are the most common.
If there are older signs and lights which are no longer compliant with Australian standards, it will be prudent to replace the entire item and install a new LED lighting product with the factory warranty.
Inspection and Maintenance is Mandatory
Regular testing and corrective repairs are mandatory for your Emergency Lighting System.
How Can We Help you Today?
A short, no-obligation site visit to ascertain the current status of compliance, the number of lights installed, and your current obligations and objectives.
By understanding your needs and the requirements of local compliance for essential services, we can provide you the best value for money and maintain your compliance. Keeping you safe!

Quick Start
Any information you think is relevant