Data Center property Services, Maintenance, HVAC, Energy Management, Automation (BMS) and after hours support
Is your IT manager over worked?
Occasionally, in tenancies, we see IT managers overwhelmed with daily issues of Data Centers Property Maintenance, in particular, the mechanical services that support their internal data center.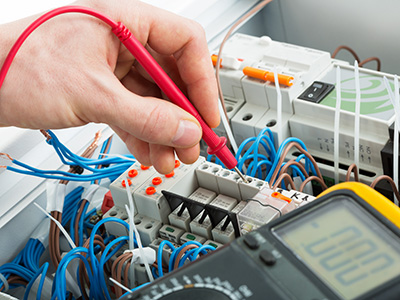 IT manager's expertise is within the operations of the data center, the racks, the technology and the Data management;
our core business is the services, which facilitate and provide support systems for the integrity and reliability of the data center room.
We can assist to make your business easier by looking after the Data center Room
Outsourcing services, such as Data Centers Property Maintenance, can make more efficient use of your IT managers time and your money. We have the resources, the industry contacts, and the back up to support you rooms services including:
Data Centers Property Maintenance
We can help improve costs and assist with the data centers property maintenance, in products and maintenance such as:
| | |
| --- | --- |
| In the Data Center | Outside the Data Center |
| UPS Machine | Cooling Towers |
| Air Condition Units – CRACs | Water Treatment |
| Ventilation | Pumps and Mechanical Services |
| Emergency "Spot Coolers" | Heat Ex-changers |
| Fire Systems including VESDA and "pre-action" | Mechanical Electrical and Switchboards |
| Under floor water detection | Automated and Digital Controls |
| Remote monitoring or specific BMS | Building Management Systems |
| Distribution Switchboards | Redundancy control, Systems |
| Humidity Control | Variable Speed Drives |
| Temperature Control | High Level Interfaces |
NABERS Rules for Data Centers
The opportunities for improved energy conservation within the data center are typically with the mechanical Services which serve the room.
Management control of CRAC Units, air flows, Temperature controls, duty standby cycling and other strategies may be possible and improve operations and redundancy features in the mechanical services.
Metering specifics, and other constructive mechanisms to improve efficiency and the assessment rating of the center can be found in the NABERS Rules.
Click here
Building Management Systems – BMS
We can supply, install, commission, design, program an independent Building Management System (BMS) which is scalable to include for an energy management system (EMS) and capable for remote monitoring via most internet browsers.
Call today for further information