Do You Need BMS Specifications Written For Your Projects
BMS Specifications are often provided by the Mechanical Services engineer, other times, your client might want something a little more specialized and independent. Which is where we can help you with a specification which serves the mechanical engineering needs and the other components of the facility, for example: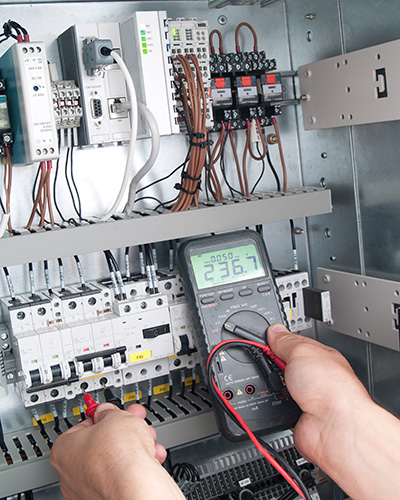 Energy Management (display dashboards, alarms, load shedding, trend logging)
Fluid Energy Meters (chilled water, Domestic hot water, condenser water, etc)
Electrical energy Meters (tenants, mechanical services, Vertical rise, etc)
Water Meters (Retails Shops, End of Trip Facilities)
Facility Management Software (maintenance management, cost recording, fault recording, work orders, etc)
Interactive Apps and software (alarm management, remote control, etc)
Alarm notifications (SMS, email, Auto dial caller)
Remote access
Sustainability
Tenant Access (After Hours Control)
High Level interface (Chillers, Variable Speed Drives, Energy Meters, etc)
Chemical dosing Systems for Cooling towers
Access Control (directly or High level Interface to an existing)
Security systems
Portfolio Management (multiple buildings on the one system)
Asset Management (asset register which is linked to the BMS trend logging and alarm interface)
Contractor Management (QR code interface with the Facility Management software or asset management software)
and many others
Landlords are looking for the "Win Win"
Landlords are typically focused on how the finances work, how investors respond, reputation, Asset Valuations, tenant leasing, and so the list goes on, and they are rarely interested in the list above or any BMS Specifications. The items above make the life of the property management and the facility manager easier, and consequently more proactive, when they implement the opportunities these technologies offer.
The "sell" to the Landlord is the implementation of these technologies can potentially make their tenants "sticky". Every Landlord loves a "sticky" tenant, because the income is consistent and the release fees of the space are nil. (sticky tenant is jargon for high retention)
Every tenant's boss or business owner is keen to maintain retention also, because this means greater staff retention and greater consistency in work out comes, and no moving costs.
Its a "win win".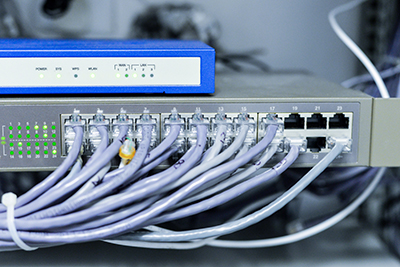 NABERS Assessment
Improving the NABERS assessment of your facility potentially improves the value, Landlords appreciate this and know additional metering generally will improve energy management opportunities and consequently NABERS assessments.
Hence, your specification needs as much technology as can be reasonably justified in a business case for high retention of tenants and an exceptional NABERS assessment to improve or maintain the value of the building, this can include reputation value.
BMS Specifications Independence: Why Choose Us
Given our independence, when providing any BMS Specifications, you know we are not contracted to any vendor, product or supplier.
That said, we still install and service Building Management Systems, but we will provide a non compete clause to avoid any conflict of interest when writing any BMS Specifications.
We don't know everything, But we know where to find it.
The right people are not always sitting in the "project manager's" chair at one of the major companies, sometimes they are a small business started by an ambitious employee whom walked away from their employer many years ago. They often have a lot of local system knowledge and a genuine passion for development and successful integration. These people can be a great resources when seeking out that one difficult, but cost effect methodology to solve a problem.
There are also vendors and manufactures overseas whom are keen to assist and have technologies which are very suitable.
Proprietary Systems.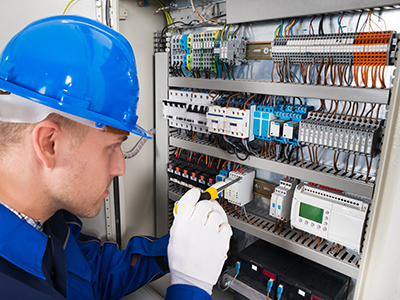 In writing BMS Specifications we avoid proprietary Systems as an absolute must, this includes proprietary BACnet. That said, if an existing system is a proprietary system, then allowances will be made. In the scenario where a proprietary system is to be extended, then it will have to be considered as a viable opportunity. Platform "drivers" or even "gateways" maybe a consideration to open the system to the market and more vendors. Its a case by case discussion.
Passwords
The BMS Specification will include a clause, which is there to ensures all passwords, to the highest level, are passed onto the owner. This event should occur at the end of the defects liability period. This is to avoid any "captive client" behavior or similar. (the same protection occurs with fire systems and the Fire Indication Panels)
Trade Background Preferred – the Team are Electricians
We are trades people (Victoria and New South Wales Licensed).
Construction industry back and Mechanical electrician back ground, including building switchboards, testing and commissioning.