Maintenance Services In Buildings
We bring it all together, Technical Projects and Maintenance services for the Fixed Assets in your Commercial Building.
Via a single source service, we cover the grey areas, we cover the responsibility between the demarcation of the disciplines, as one account manager, serves you to bring a holistic single system working together as a unit in your building:
the key benefits:
– Greater business opportunities as there is less management time for your facility or property manager
– Greater return on investment with less layering of costs with sub-contractors
– Greater control of trades / less demarcation between trades
– Greater efficiencies in documentation, energy conservation, and accountability
Accountability for What We Do
The Landlord has "investors" to report to, the Property manager has to manage the tenants and optimize their rent, the visitors to the building are spending money with the tenants.

Hence, ensuring all the services and systems are operating TOGETHER as they should, with minimal down time. This makes the building is efficient, improves the tenant retention, and the overall performance of the building is at it's optimum for the Landlord and their investors.

When we win the privilege of working for a Landlord, we accountable to all these stakeholders, This includes the visitors, the tenants, the general public, contractors and the owners, to ensure they are safe, comfortable, and impressed every single time they visit
De-Stress Your Building Maintenance Services
Relax, we've Got this
With our background in Building Automation (BMS) and our experience in construction, we found ourselves understanding the building's systems as a single unit, rather than a group of individual services which are often perceived as mutually exclusive.

Most services and systems, within the building, are reliant upon one another to some degree. They are already integrated. It is not dissimilar to a motor vehicle, where the components all interact with one anther at multiple levels. If one is not working at its optimum, it can affect the performance of the car. The same is true for your commercial building, its just not as obvious.

We offer our regime of maintenance services because we know this understanding is not always understood by the greater trade community, they do their part, and can, inadvertently affect another part of the working of the building and suddenly we have a problem we didn't have before.

Not many trade-based companies understand the building, the Landlord, the Tenant and the interaction between the technical services which make the building breath, and keep breathing, it is a living thing.

Operational Excellence in Every Building
Every Situation is Unique
Every Commercial Building has a different set of parameters and requirements, just as any business has.
As you can imagine there are huge conglomerates with portfolios worth hundred of millions and there are the "Mum & Dad" investors who just need a helping hand with there compliance and safety obligations.
From Shopping Centres, to industrial parks, to clubs and schools, as well as the commercial office towers you see in the central business districts of major cities.
From 600 metre tenancies to 80,000 meter retail arcades.
Tenants, Landlords, Property managers and facility managers, each have different requirements and scopes for the various disciplines and services we offer
Understanding Responsibilities
There are three core stakeholders to the operation of your commercial building
The Landlord
The Tenant(s)
The Visitors
This is the income side of the Commercial building Business model
Each building is a Business of it's own profit and loss; there are two sides to the ledger, the income side and expenditure side.
Our Core business is optimise each dollar in the expenditure side of the business without adversely effecting the income side of the ledger.
Australian Standards
Based upon the Australian Standards AS4900 series, we provide a scope of works based upon your building's Asset requirements and goals.
Our Agreements have an easy escape clause as we want your repeat and ongoing business based upon results and performance, not any legal hold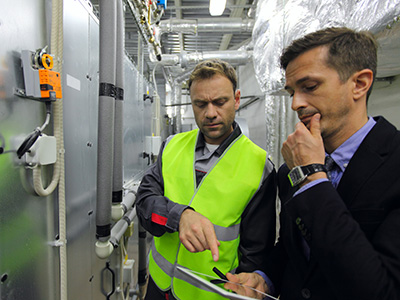 Technical Due Diligence or Maintenance Report
Perhaps you need a technical due diligence report that goes deeper than the "desk top" version you have now.
Single Source or Multiple Asset Services
We can offer a holistic agreement which gives you the peace of mind of one point of contact. We ensure all the Safety and WHS is taken Care of, All documentation, and so forth. We Are CM3 Pre-qualified.