Building Management Sydney
Building Management Sydney
Family Owned Business
We love Sydney, and we have worked here, in one form or another, for more than 20 years. We have a great team, and offer very competitive proposals for Building Management Sydney? Starting out in Commercial property and Expanding into Residential apartment hi-rise, as well as some small industrial, we offer our clientele a major difference, in that, we are a trade background company.
With our back ground is in the technical and trade services, in particular in the electrical and Building Controls industries, we have greater buying power, greater understanding of the maintenance process, and can offer in-house staff for several trades.
We can make you building run a lot less bureaucratically, with focus on performance, to make it work, we get things done.
No Obligation Free Quote
Call today, or fill out the quick form below. Typically, a team member can be on site the next business day, to meet with you and discuss the building management and maintenance services you need.
We provide you a proposal for a tailored agreement, for 12, 24, 36 or even 60 months if you need.
You'll love the fact that there is a simple escape clause, if you're not happy with our service. We want your repeat business based upon performance, not a legal obligation.
What Experience Do You Need?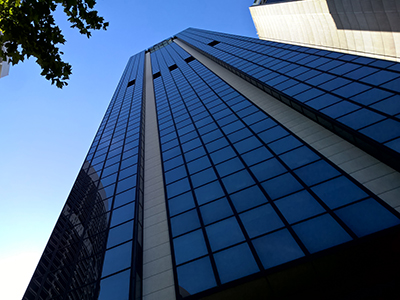 We have looked after and worked in many different building types, the most common would be Retail Shopping Centers, Commercial office, Strata Plan and Residential.
Engage a Team
You'll love our Team. A Building Manager, can't know everything, they need a team, an Engineering Manger, a Portfolio Manager and an Operations Manager. Building Management need support and resources which can access information to tricky questions, access those specialized suppliers which aren't always on Google.
Only Years in the industry can offer the experience and resource to run your building effectively. We offer our expertise via a network of individuals, team members, suppliers and specialized associations.
With our foundations in trades, construction and technology (in particular digital controls and automation), we know we can reduce your costs and improve the profitability of your commercial building.
Building Management Sydney – The Manager
We help you with a building manager, an employee, with a trade back ground, with many years experience and capable of providing the "handy-man" works as well?
Perhaps an individual whom is well vetted, has had Police checks completed successfully, and is a good communicator in both written and verbal form?
Out Source Facility And Building Management
Outsourcing the Facility Management responsibilities can offer a competitive edge, risk is better managed and services are specialized and accountable.
Opportunities we offer our clientele, not just in our competitive pricing but in the indirect savings and financial benefits, for example,
the buying power we have with trades and vendors,
the access to expertise via our network, and construction background
the variety of vendors and suppliers reducing "layering"
the Negated costs of "employment" responsibilities if you FIY
the Negated costs when employees make errors due to lack of expertise or experience
A team whom are focused on Facilities Management
Building Services
You need the Best Trades people and vendors the industry can offer! How many times have you sent money twice? We have trades people and supplier we have had association with for many years, in both Melbourne and Sydney, We know have built long term relationships with these people creating buying power for our clientele.
A little bit about you
Your Best Email (not work)
Current Australian Driver's Licence
I have rights to work in Australia/New Zealand
General Industry White Card Induction
Do you have any First Aid Training?
Position / Role which is of interest to you
Upload your resume' and other documents you think are helpful
Max. size: 512.0 MB
How Many Years Experience in Property Maintenance / Projects
Would you like to add a few more comments