Strata Building Management
Strata Building Management Services
Melbourne and Sydney
Strata Building Management Services for Residential Apartment Buildings
Competitive Rates
Tailored Agreements
In-House Technical & Trades Staff
Building Managers are Employees
Competent, Vetted and Professional
Building Managers in Strata Building Management
Our people are typically former trades people/handyman, type individuals; these on site skills often reduce costs and time for immediate repairs.
We select our building managers with the building in mind, if we have an apartment tower in an exclusive suburb we are keen to ensure our building manager has an eloquent nature; if we have a commercial 20 story building in Chatswood, we ensure the building manager has a cultural understanding of the suburb. Its important to get the "fit" right. Our people communicate daily with the community which interact with the building. This communication is critical for efficient operations in supporting the executive committee and the strata manager.
On site Building Managers, we employ, are typically trade back ground, ensuring a critical eye and invested interest in maintenance outcomes and results.
Understanding Strata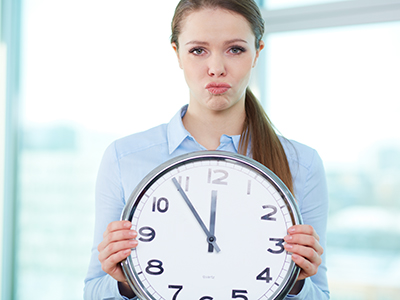 Strata is about sharing and fairness in that sharing.
Understanding the idiosyncrasies and characteristics of Strata takes time and experience. This is how we can help you manage your strata apartment building effectively, and this is the basis which we provide our Strata Building management Services.
Strata Meetings | Executive Committee Meetings
Regular meetings with executive committees, fund manager, families, institutional management, real-estate agents and others are part of our role in delivering reports and updates for all stake holders involved with the strata building management.
Strata Building Maintenance
Maintaining your asset is our number one priority in building management. Proper and effective maintenance for both hard and soft services is delivered via our valued supply chain of various trade, janitorial, consultants and supplier sub-contractor.
We expect market value form our suppliers which our definition includes for parameters such as "fit for purpose" skill set, timely devilry, safety standards & documentation, price and legislative compliance.
Our Building management and maintenance scheduling is recorded and monitored via specific and dedicated software for our clients protection and asset register data entry.
Buying Power – Supply Chain
Our Supply chain is our most valued commodity for serving the needs of our clientele in their facility services maintenance requirements; we have access to those professionals whom have demonstrated the knowledge and expertise to deliver successful and legislative compliant results, including compliance for local government, workplace health and safety, Australian standards, tenant satisfaction and sustainability.
There are no "lock-in" contracts
We seek to hold and maintain our clientele via delivery in excellence of facility and building management. There are no "lock-in" clauses in our agreements, no auto roll over, no single window of time to terminate an agreement. We want your repeat business based upon our performance.
Contract Management:
Specialized contractors must provide evidence of insurances, experience, "fit for purpose" and skill set. Attitude and customer communications also play a valuable and necessary component in contractor management.
Different building services require different service levels of cover and scope of maintenance, for example there may be preventative maintenance agreements with a comprehensive components for materials, other agreements may be fully comprehensive, others may be corrective maintenance only.
We can negotiate terms and conditions, scope, schedules, delivery, performance, objectives, and include sustainability improvements criteria in agreements.
Our construction back ground ensures our contract management, trade knowledge and strong negotiation skills are invaluable assets for our clients. We are diligent in contractor performance and proactive in warranty management, documentation and timely delivery.
No Obligation, Free, Strata Building Management Proposal
Quick Start
Any information you think is relevant